A Curious Proposal is an errand in Horizon Zero Dawn.
Synopsis
Objectives
Go to Dusk Mesa
Search Dusk Mesa for the Relic
Recover the Relic
Survive the Ambush
Find Fernund at Meridian Village
Talk to Fernund
Walkthrough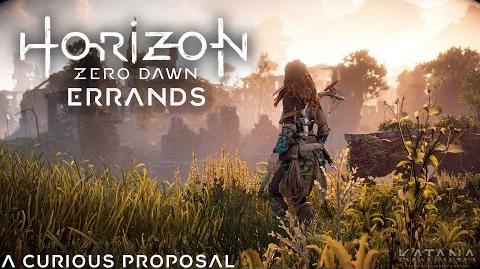 Gallery
N/A
Ad blocker interference detected!
Wikia is a free-to-use site that makes money from advertising. We have a modified experience for viewers using ad blockers

Wikia is not accessible if you've made further modifications. Remove the custom ad blocker rule(s) and the page will load as expected.