Cause for Concern is a side quest in Horizon Zero Dawn.
Farewell
Nil, a mysterious outlander, invites Aloy to raid Bandit Camps with him when their paths cross.
Synopsis
Objectives
Talk to Nil
Accept or Decline Nil's offer to battle. (Accept means killing Nil.)
Talk to Nil
Walkthrough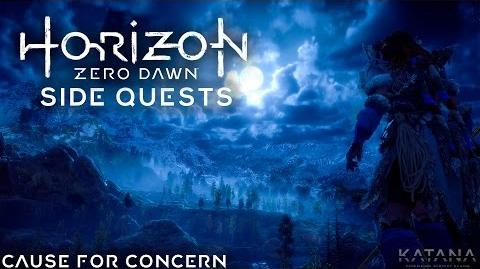 Gallery
Ad blocker interference detected!
Wikia is a free-to-use site that makes money from advertising. We have a modified experience for viewers using ad blockers

Wikia is not accessible if you've made further modifications. Remove the custom ad blocker rule(s) and the page will load as expected.