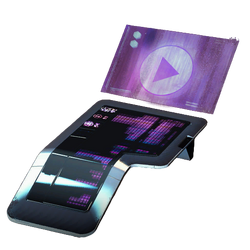 Datapoints are in-game items that expand on the story of Horizon Zero Dawn.
When one is nearby, it will appear as a cube icon on the radar at the top of the screen, and can be collected by targeting it with Aloy's focus. Collecting datapoints is not required for 100% completion.
Audio Datapoints
Hologram Datapoints
Text Datapoints - Quests
Text Datapoints - World
Text Datapoints - Machines
Datapoints 1-5 are obtained after rappelling down from the top of a Tallneck after overriding them. The datapoints are always collected in the same order, regardless of the order in which you override the Tallnecks (Note that if you do not rappel down after overriding, they cannot be obtained later on). Datapoints 6-9 are obtained after completing the corresponding Cauldron, and datapoint 10 is obtained upon completing all Cauldrons.
Scanned Glyphs
Add-ons
Frozen Wilds Audio Datapoints
Frozen Wilds Text Datapoints - World
Frozen Wilds Text Datapoints - Quests
Frozen Wilds Hologram Datapoints
Ad blocker interference detected!
Wikia is a free-to-use site that makes money from advertising. We have a modified experience for viewers using ad blockers

Wikia is not accessible if you've made further modifications. Remove the custom ad blocker rule(s) and the page will load as expected.