The City of the Sun is the tenth main quest in Horizon Zero Dawn. Aloy embarks on a long journey to the Carja city of Meridian in search of Olin. The route from Daytower is a long one and takes her through the vast wilderness, bandit camps, Hunting Grounds, and other areas.
Synopsis
"Aloy journeys to Meridian in search of Olin, the Oseram scrounger she met the night before The Proving. Somehow the killers targeted her through Olin's Focus – a mystery she can only solve by finding him… and making him talk."
Objectives
Go to Meridian
Follow Erend and Investigate Olin's Apartment
Find Olin at the Excavation Site
Kill the Corruptors and the Cultists
Walkthrough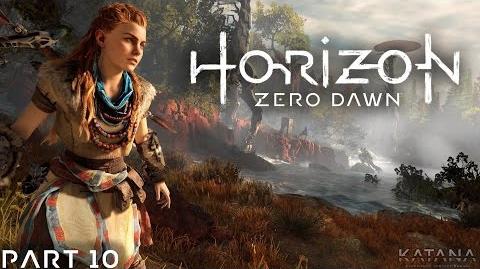 Gallery
Ad blocker interference detected!
Wikia is a free-to-use site that makes money from advertising. We have a modified experience for viewers using ad blockers

Wikia is not accessible if you've made further modifications. Remove the custom ad blocker rule(s) and the page will load as expected.